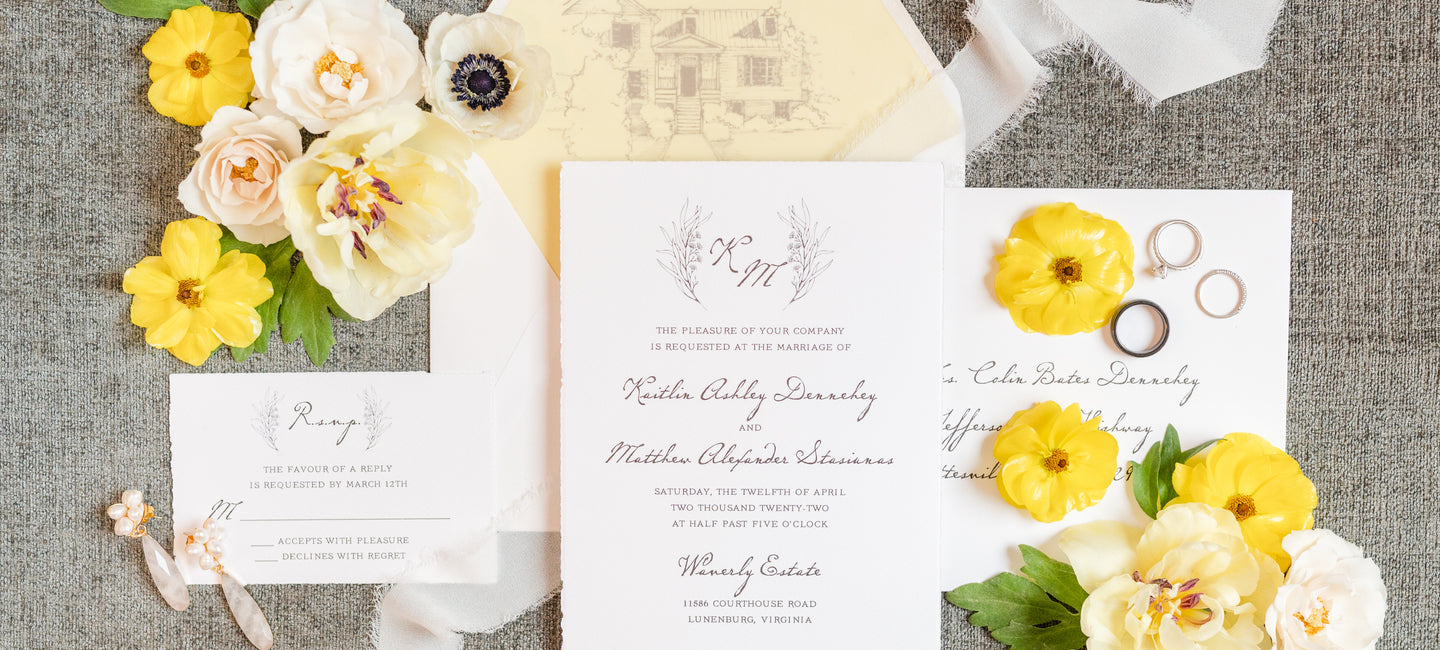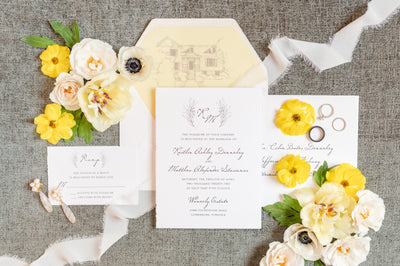 Custom Invitations
Your invitation is the first impression
The invitation should be a reflection of you and the importance of this major life event. For many, a good first step is to see examples, from the classic and elegant engraved invitation to the modern and colorful layered pocket-fold, from the tangible and timeless letterpress printing to sophisticated and eye-catching metallic foil. View the gallery below for selected samples.
Kelley, MaryEllen and I were so happy with Heather's and your work. It certainly contributed to the stylishness of the wedding. Thanks so much!

David

Letterpress invitations for Martha's Vineyard wedding
Heather is incredible. She is so kind and communicates both timely and thoroughly. And she makes sure each detail is tailored to your exact vision! She let us work with all sorts of ideas and substitutions to make sure it looked exactly the way we wanted and worked with our budget.

Emily
Excellent experience with Heather and her team at Merrymaker! Our consultation appointment was easy and Heather helped guide us through the more difficult options and choices. … no surprises, just excellent service from a great local shop!

Anne
it's all in the details
We can help you find the perfect combination of paper, typography, color, and print style with personalized attention, either by in-person appointments or from a distance.
We can use art that you provide or help you create custom graphics. See our Advice & Info page for a wedding timeline, descriptions of components of an invitation, and other helpful links. We invite you to contact us with details or to learn more (see our contact page below.)
Image by David Abel Photography